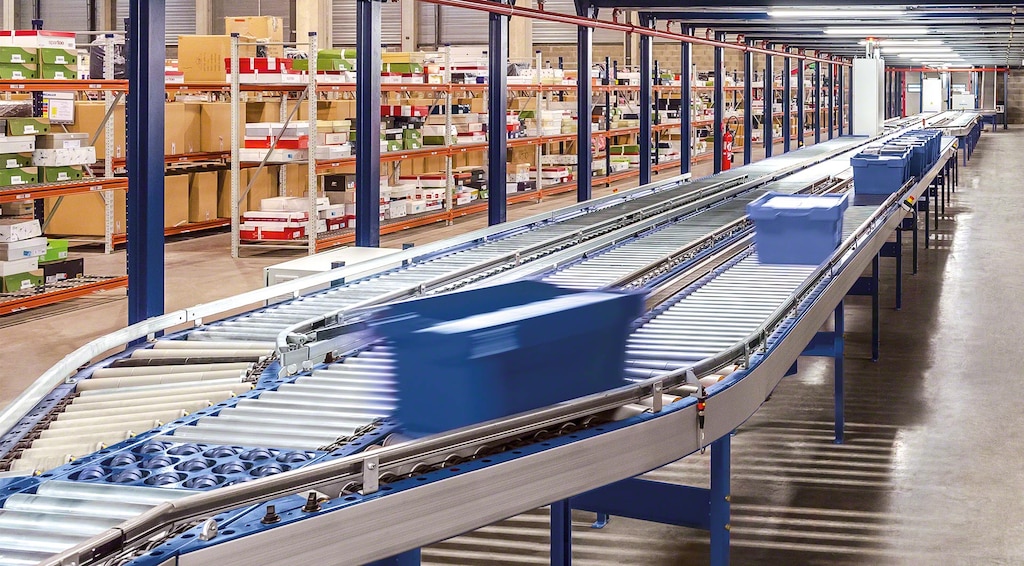 Increasing manipulation speed between areas. Low maintenance.
Stacker cranes for boxes can operate in a variety of circuits, with straight sections, curves, slopes and even different levels.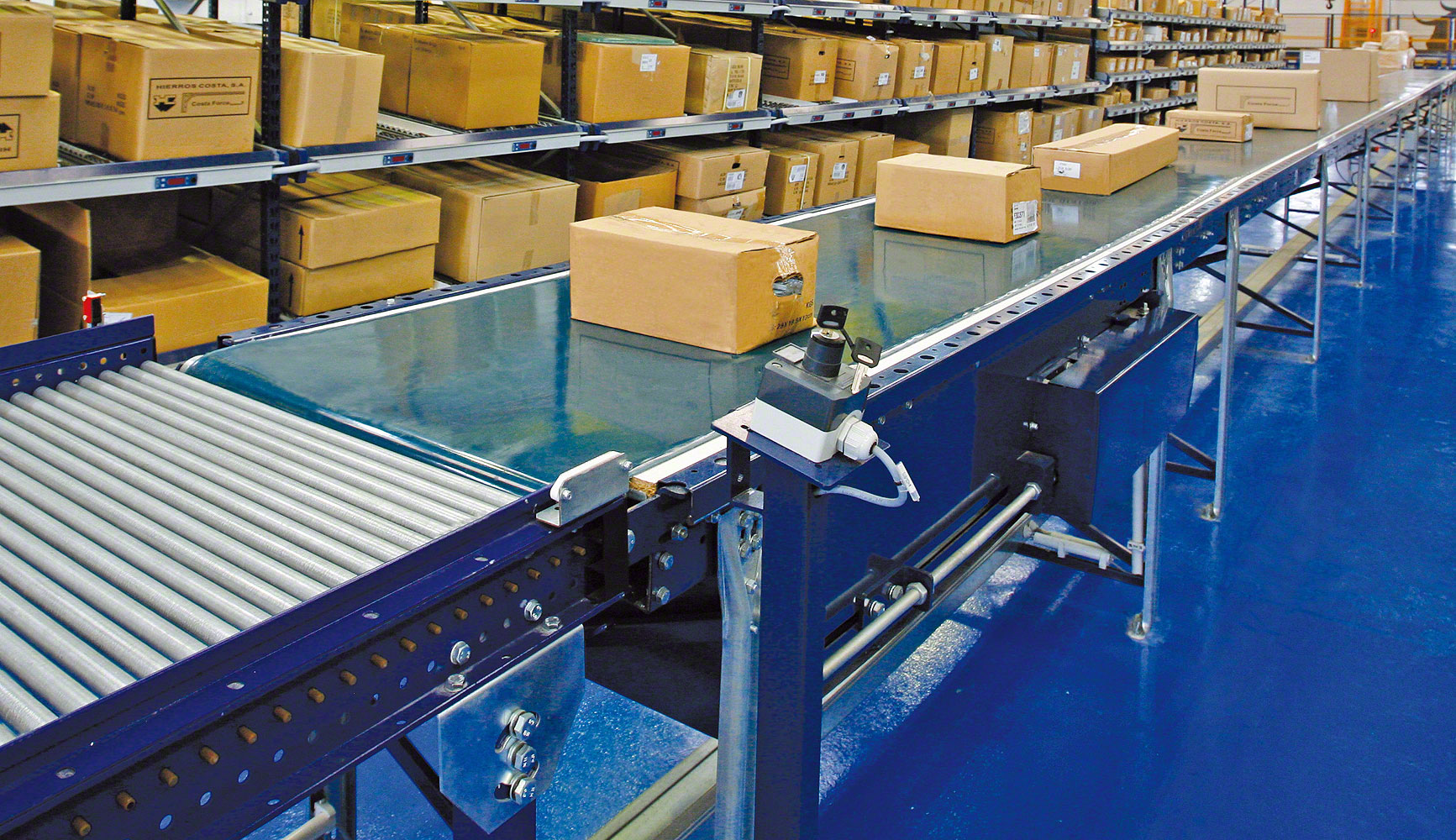 dd56c3f7-dbf7-17f4-1d65-4448e848522e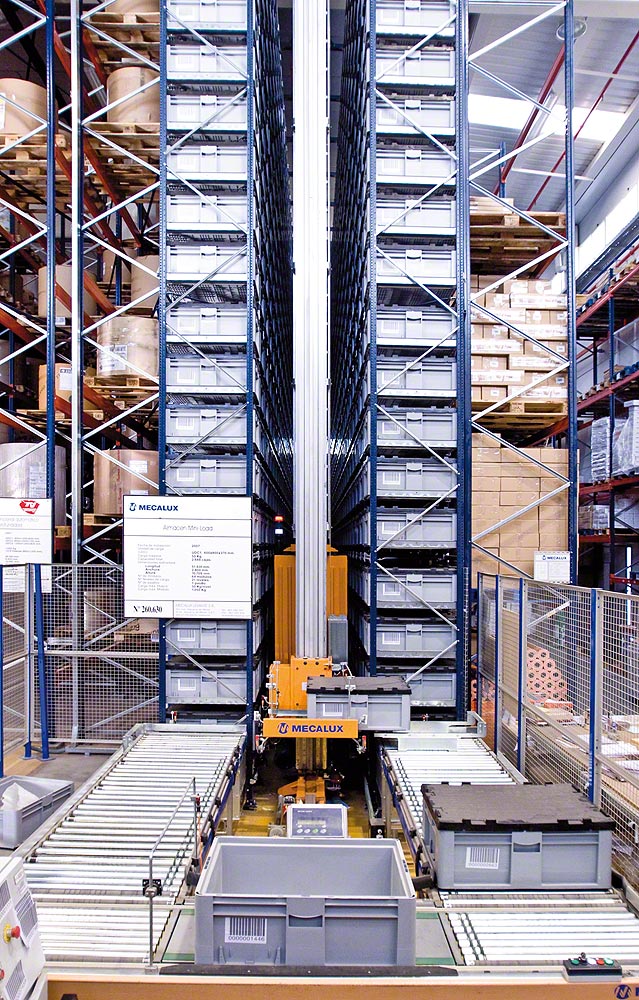 2939c2bf-9788-801f-5687-c637d46e484c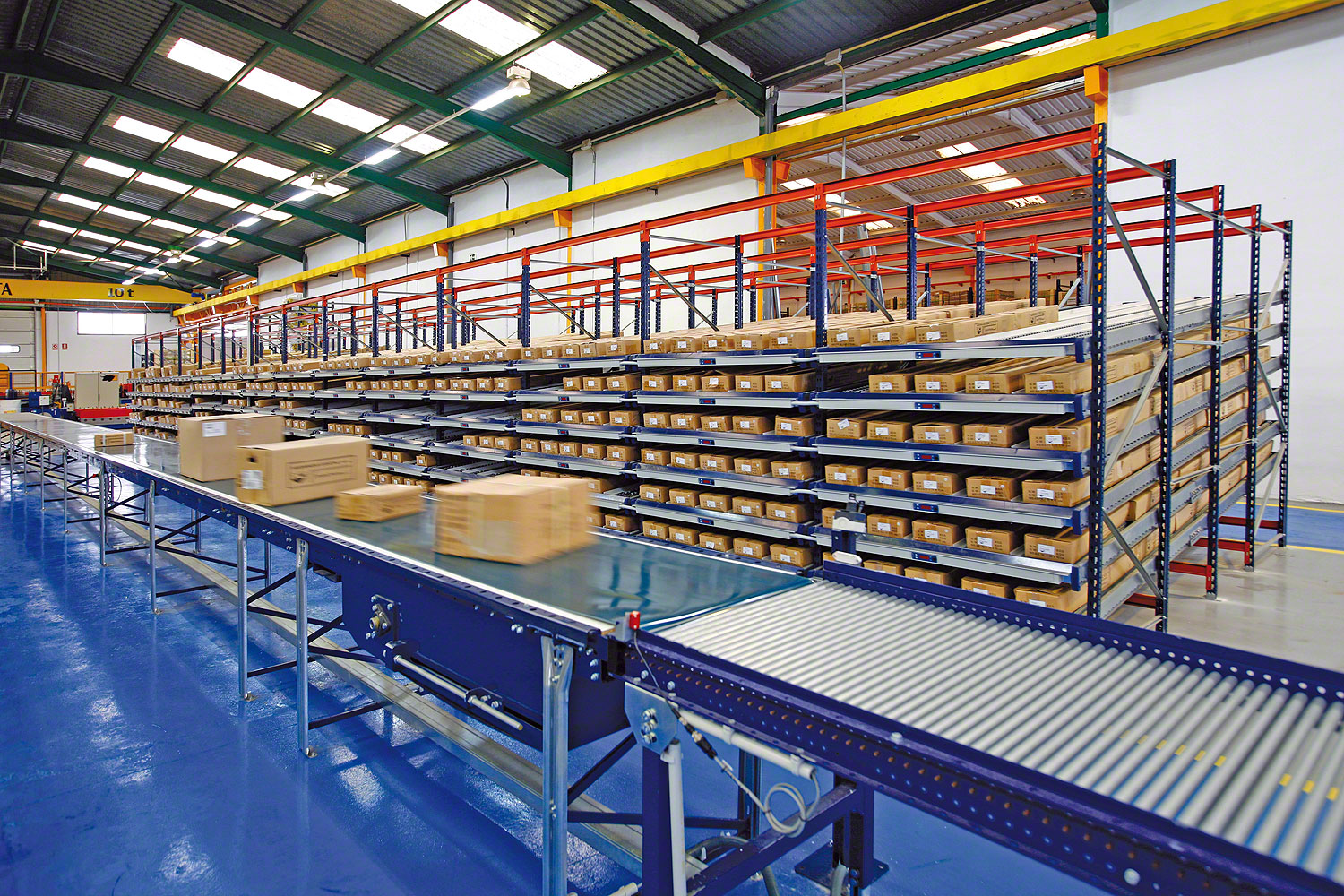 5aad210c-00ea-a68f-3b2f-2eba8f62f575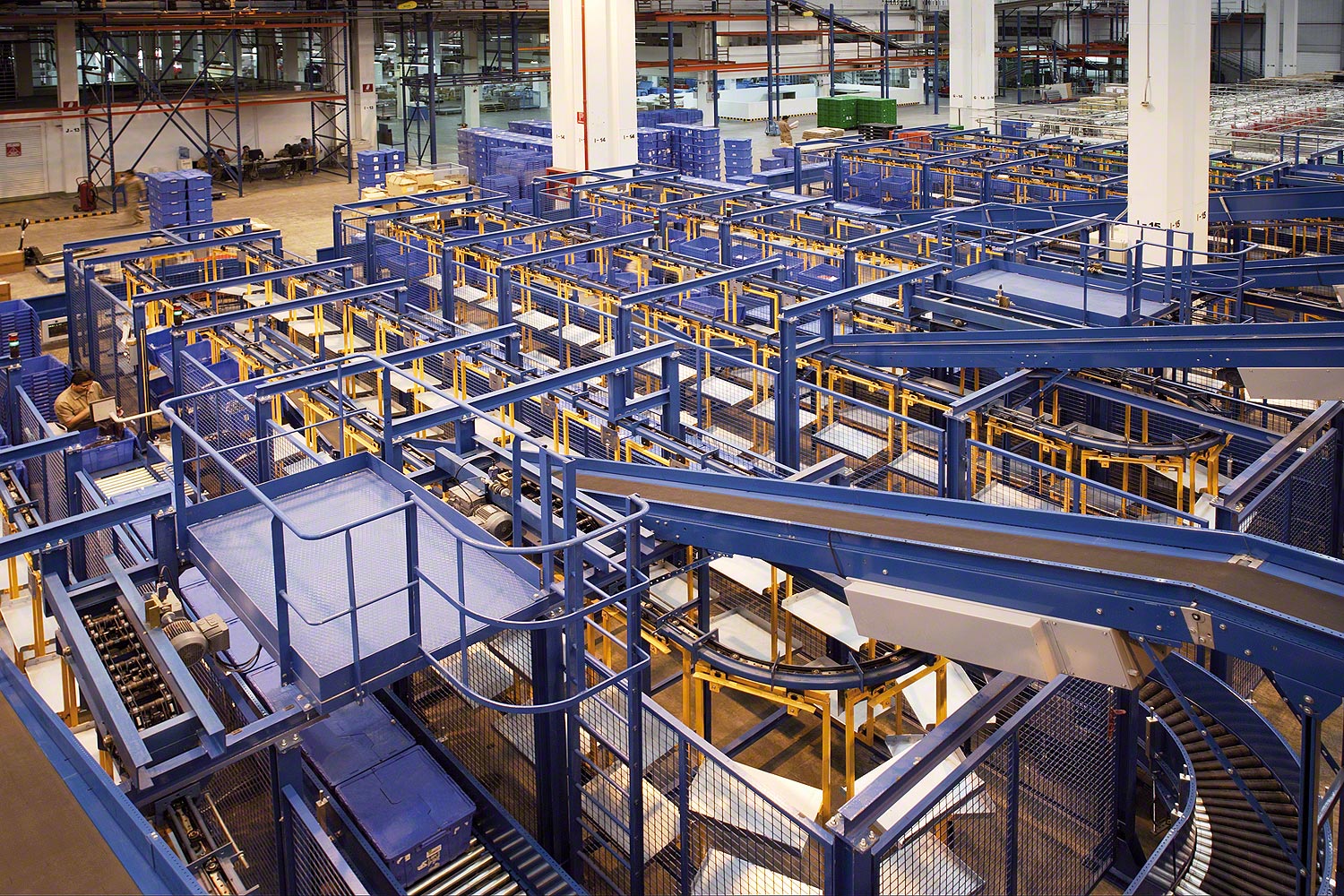 073445bf-b1ec-f12c-c030-0be04ca8a88b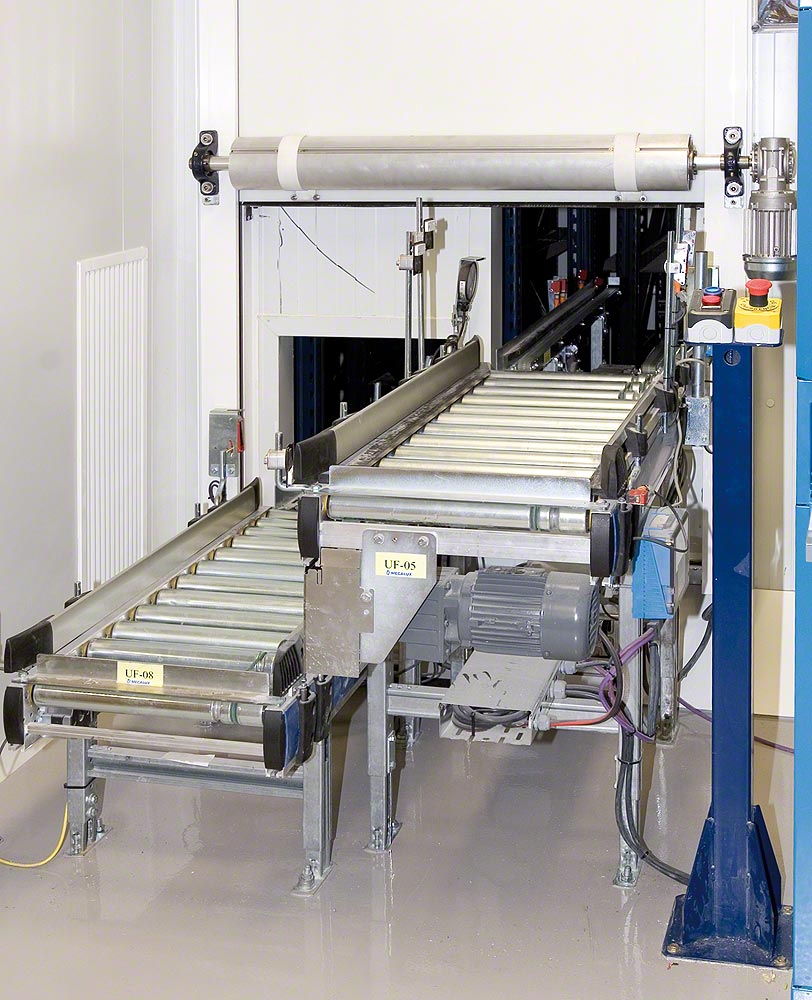 bc92a0e4-d715-b9de-c1e0-ef43b089e1cc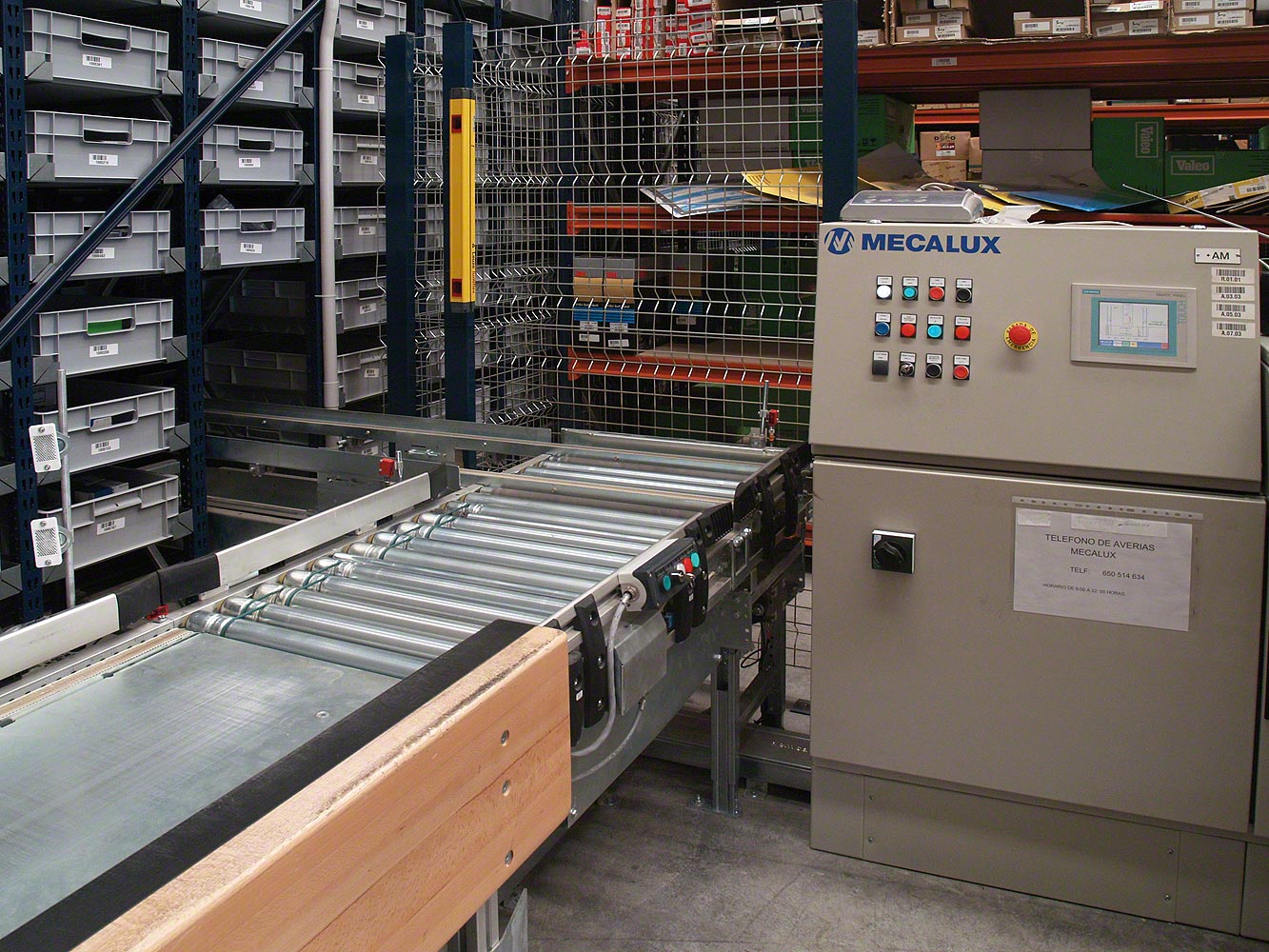 456b8db2-36b8-0b45-5fdc-9e6817568ec9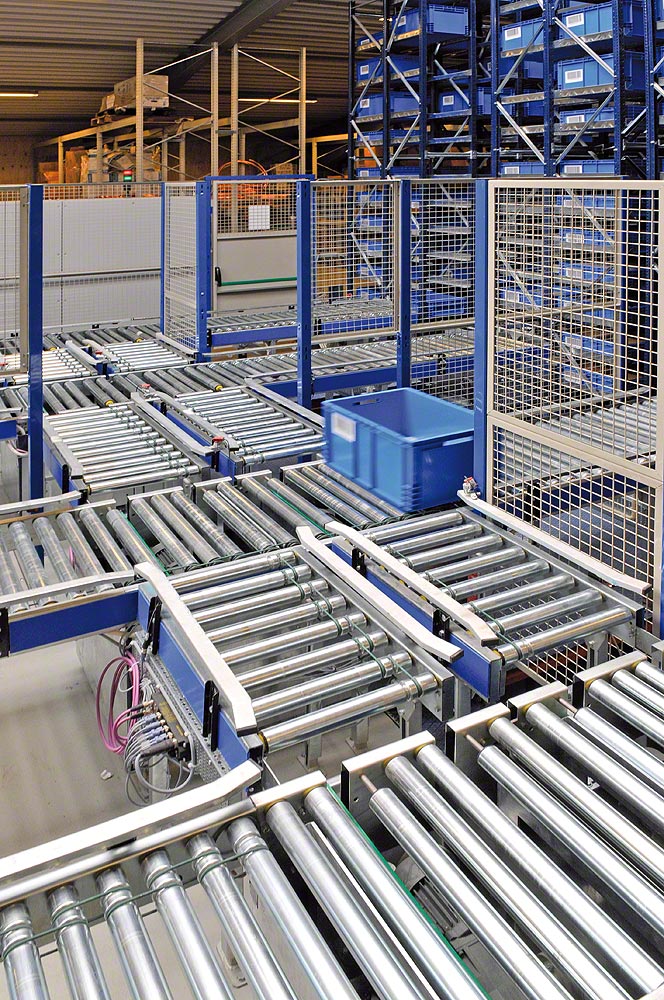 5b667b98-bef3-363c-42bc-07e41ce49467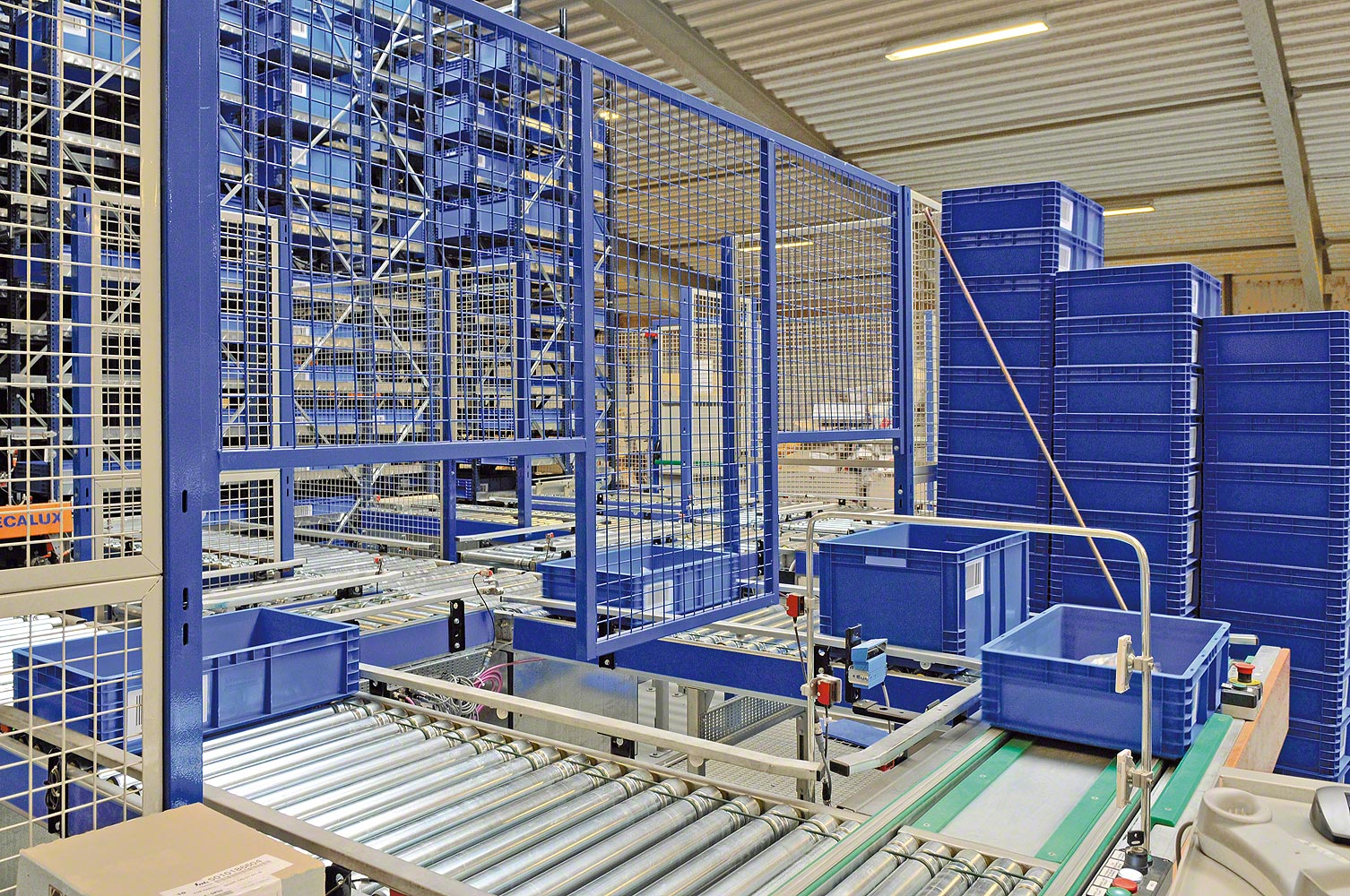 a87d6be2-1a0f-31ff-ef75-a2531be9e39e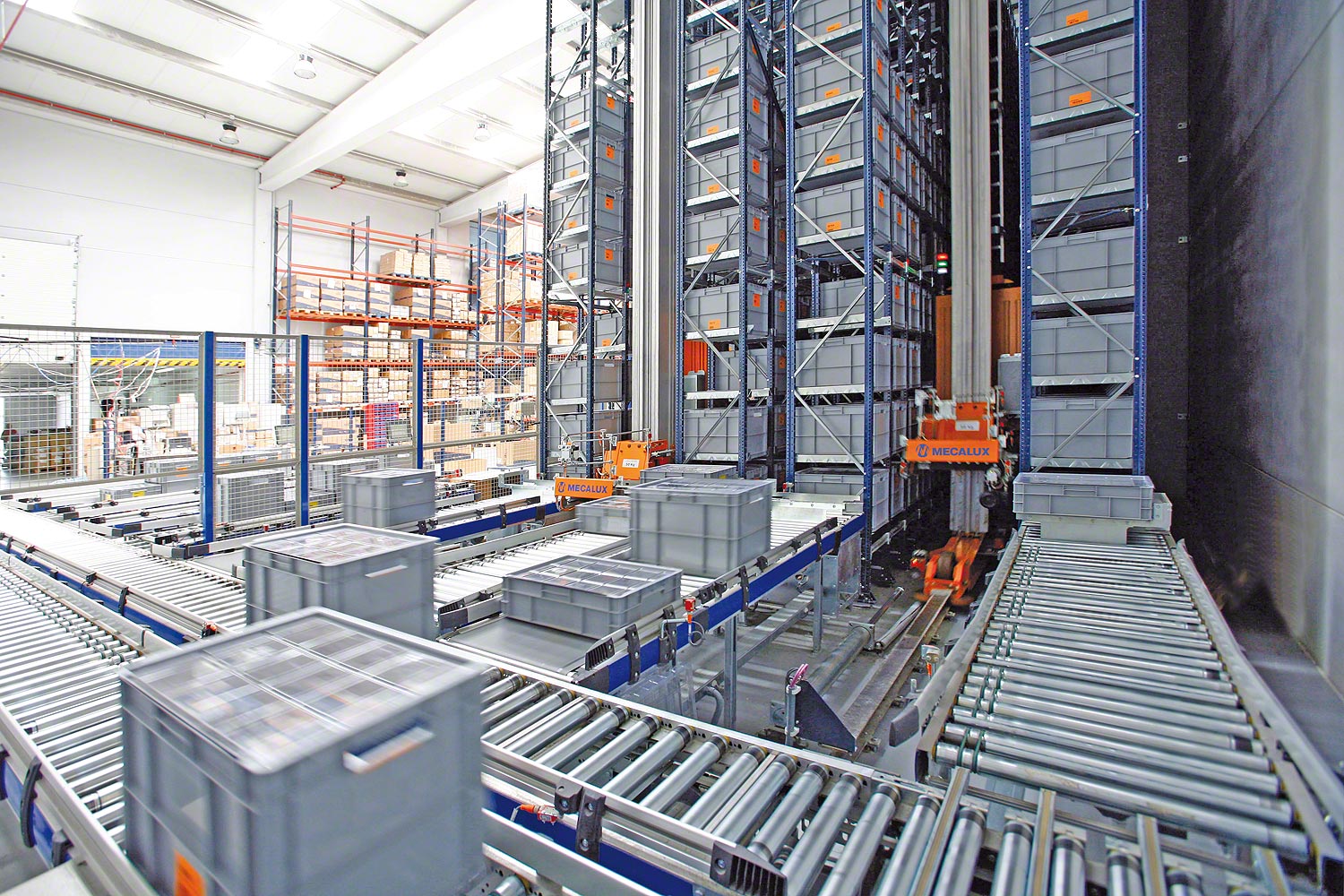 443b7aaa-23de-114a-47ef-e4aac26f6b29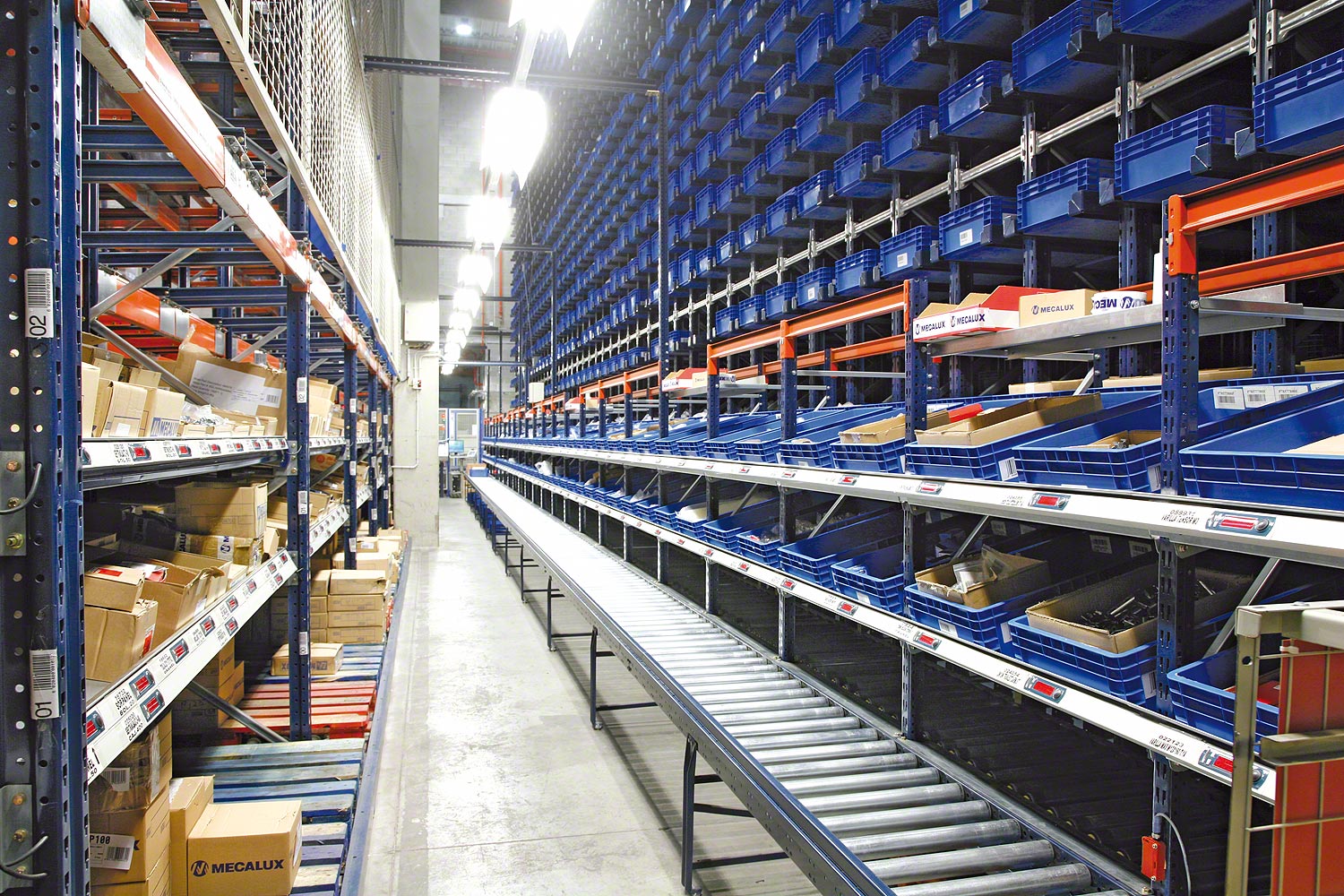 776310be-5414-ffca-2ffa-b3ce66c6eb43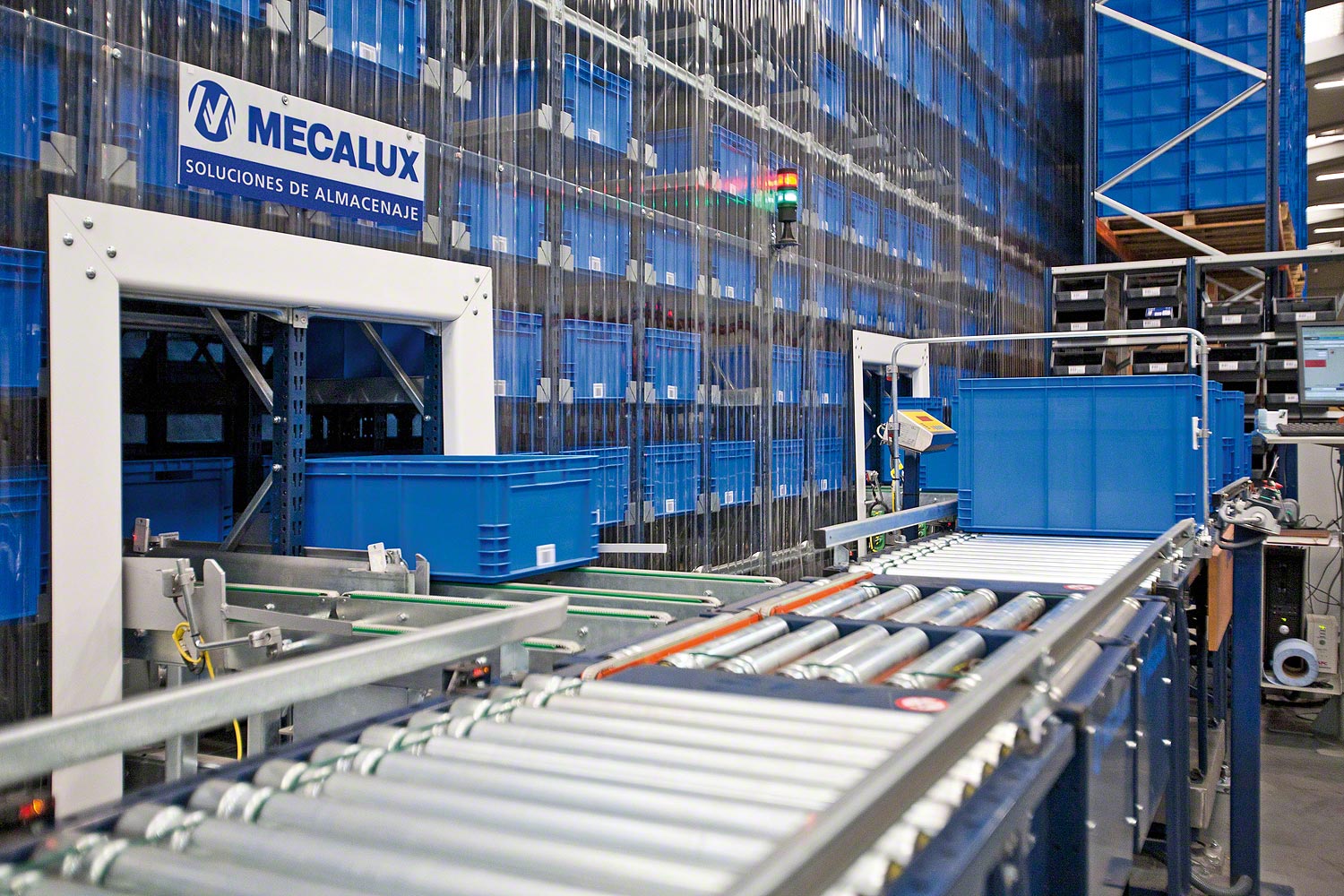 cf3239fd-48b7-c593-1d13-aa1d15627a25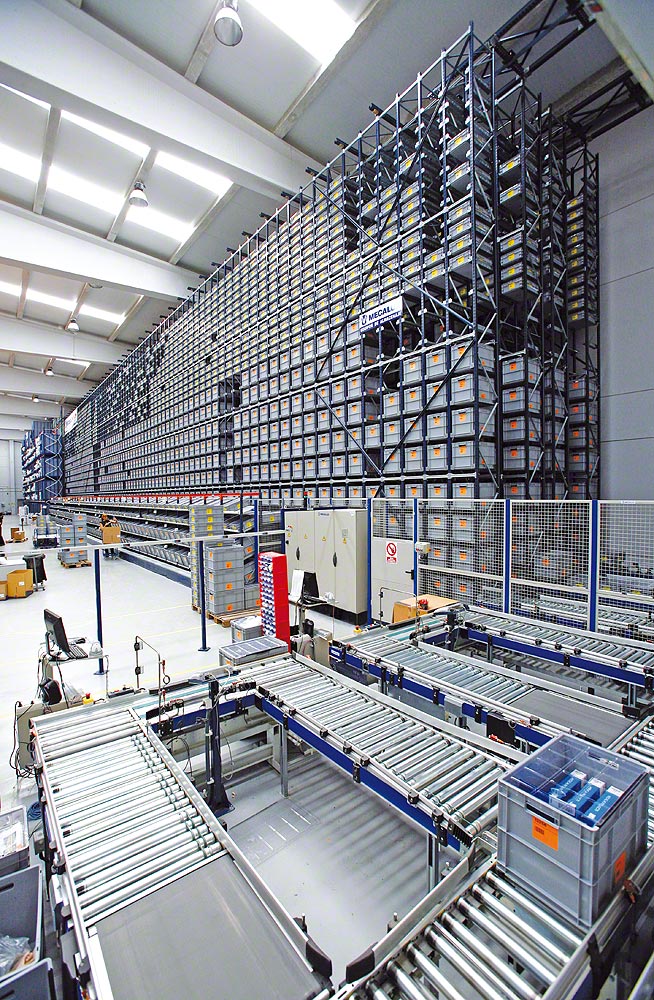 47f8f953-9b21-1693-dccc-554bdbd0dd21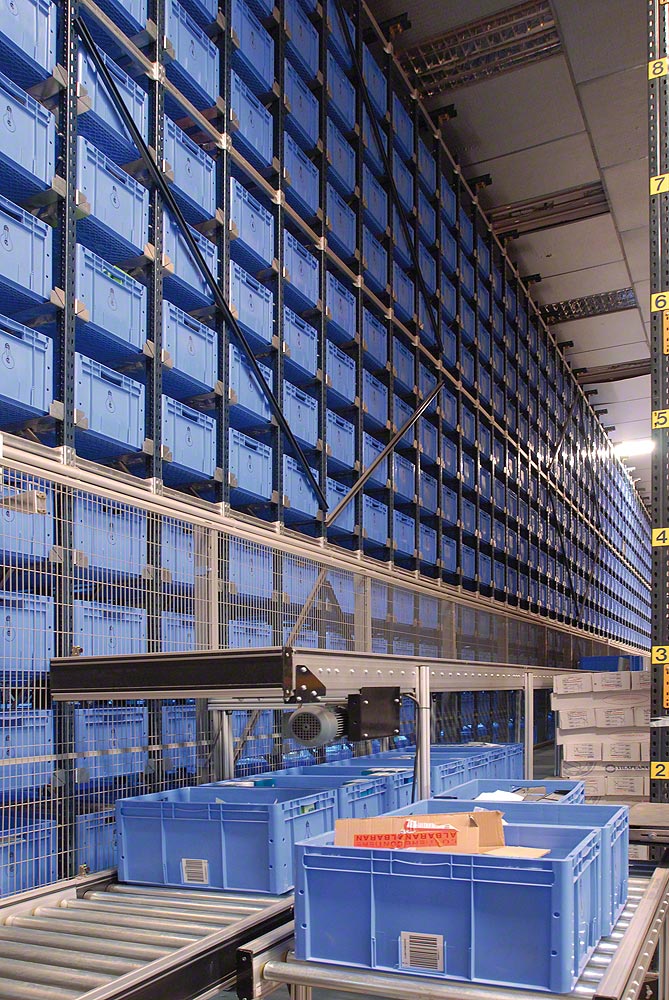 114fee0e-91fa-bd2e-4755-a48f8d2c9180
3f82612d-cc67-0e3f-f466-de6abd2e343c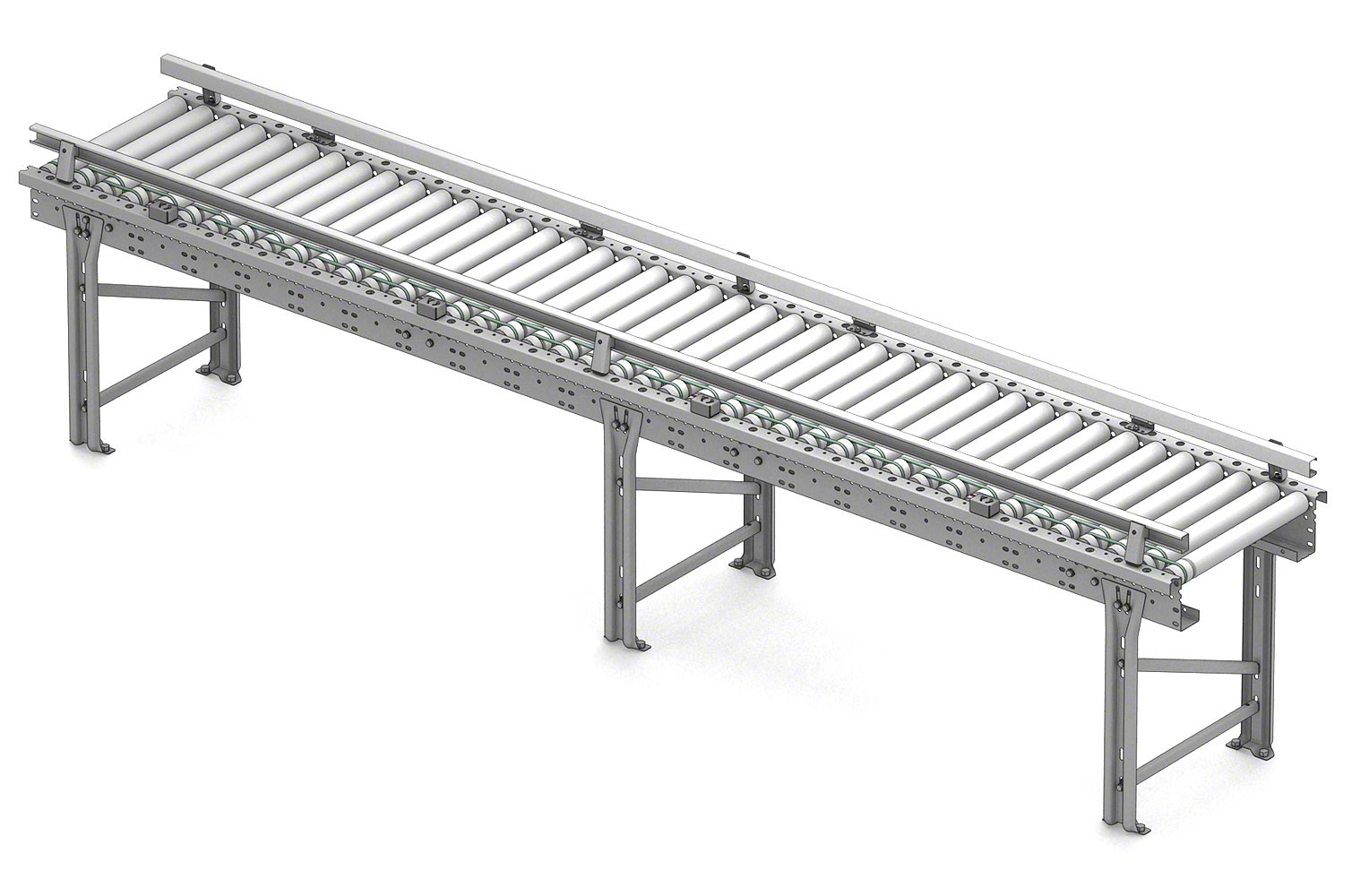 eba196b6-ea9e-d0e2-25b0-6dd756a51d3a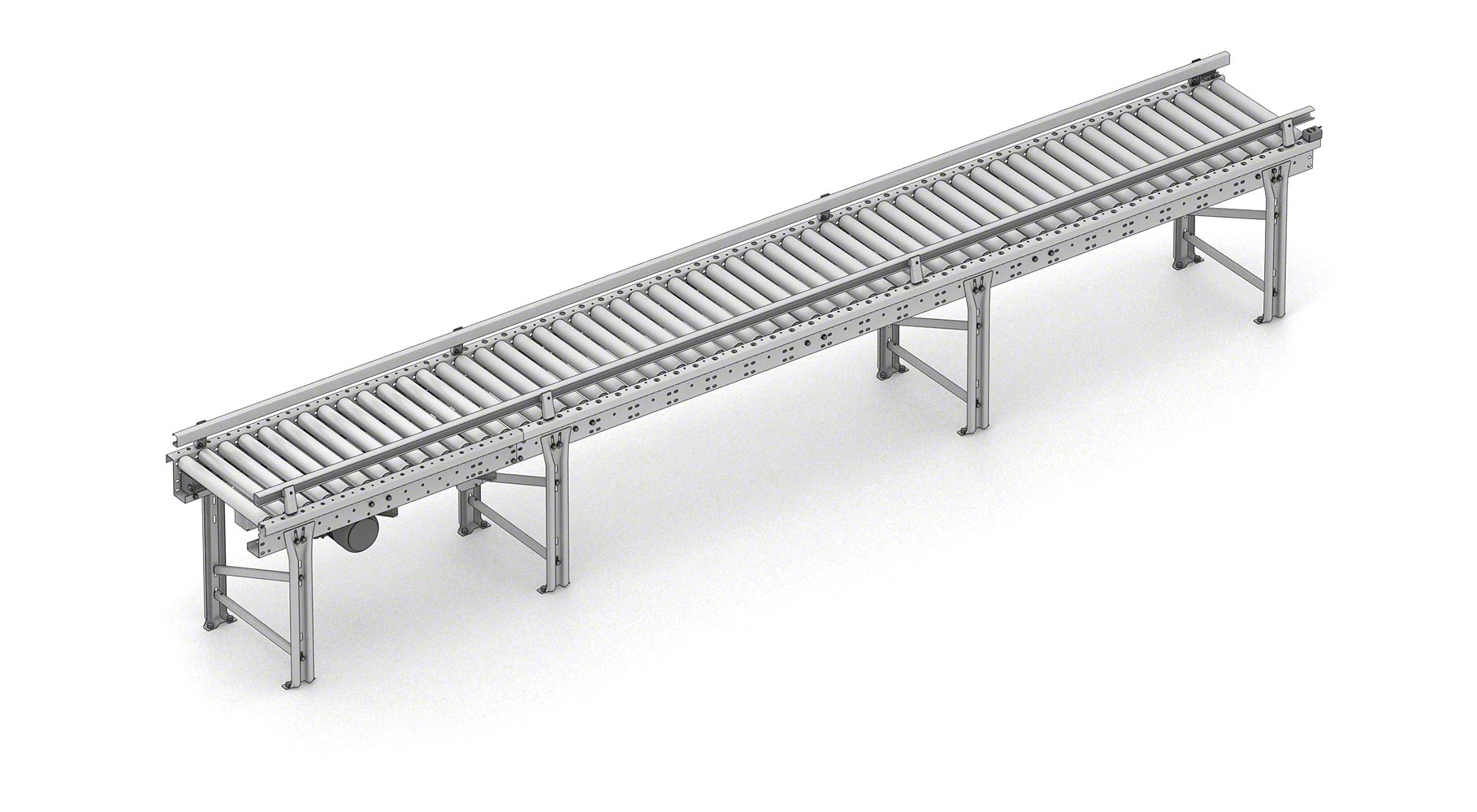 14404289-7527-d53a-9ffa-06134d639d3e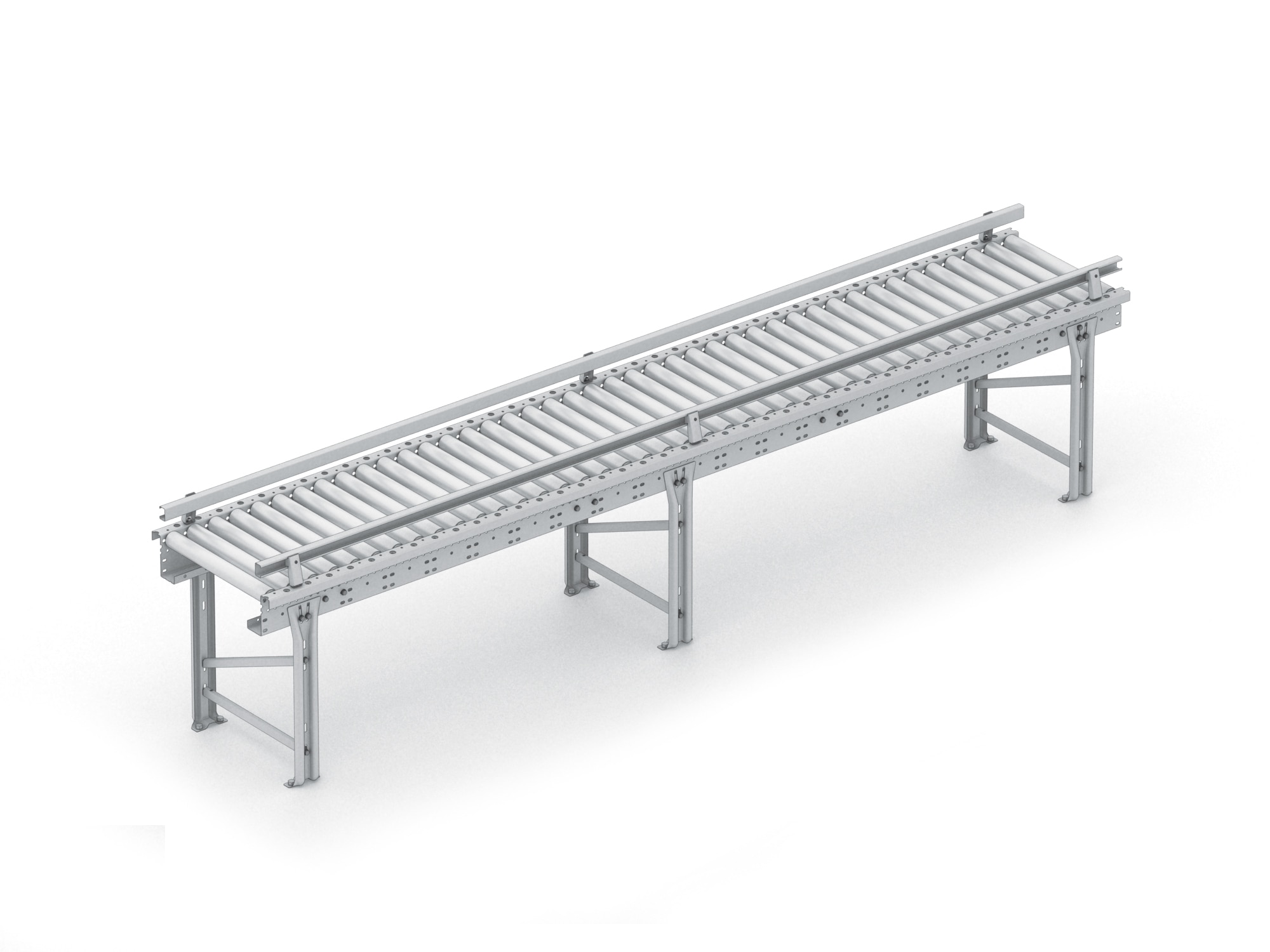 fdbefc7e-10b6-680c-4f24-97fd5164d19c
1ca9e794-dd75-6354-1168-5f3370094d2c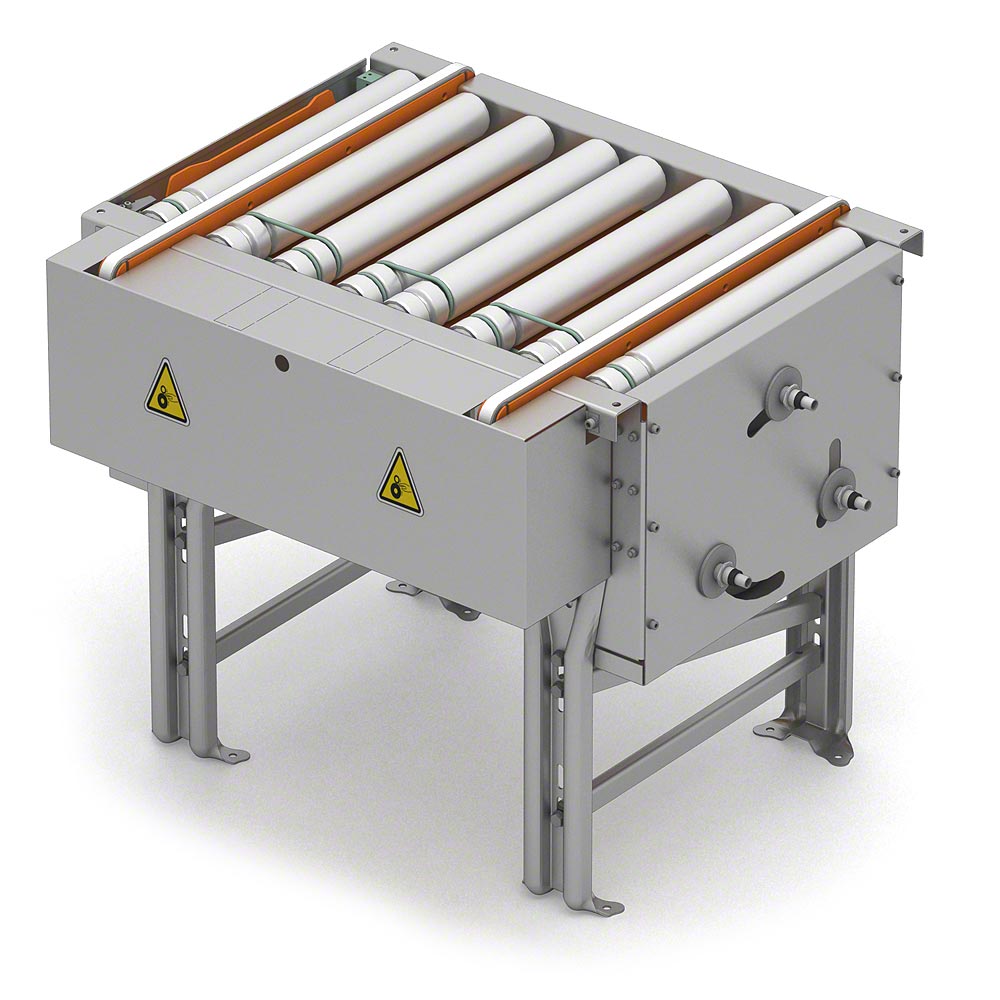 8759d77e-1718-ee87-027d-8dec43e57a40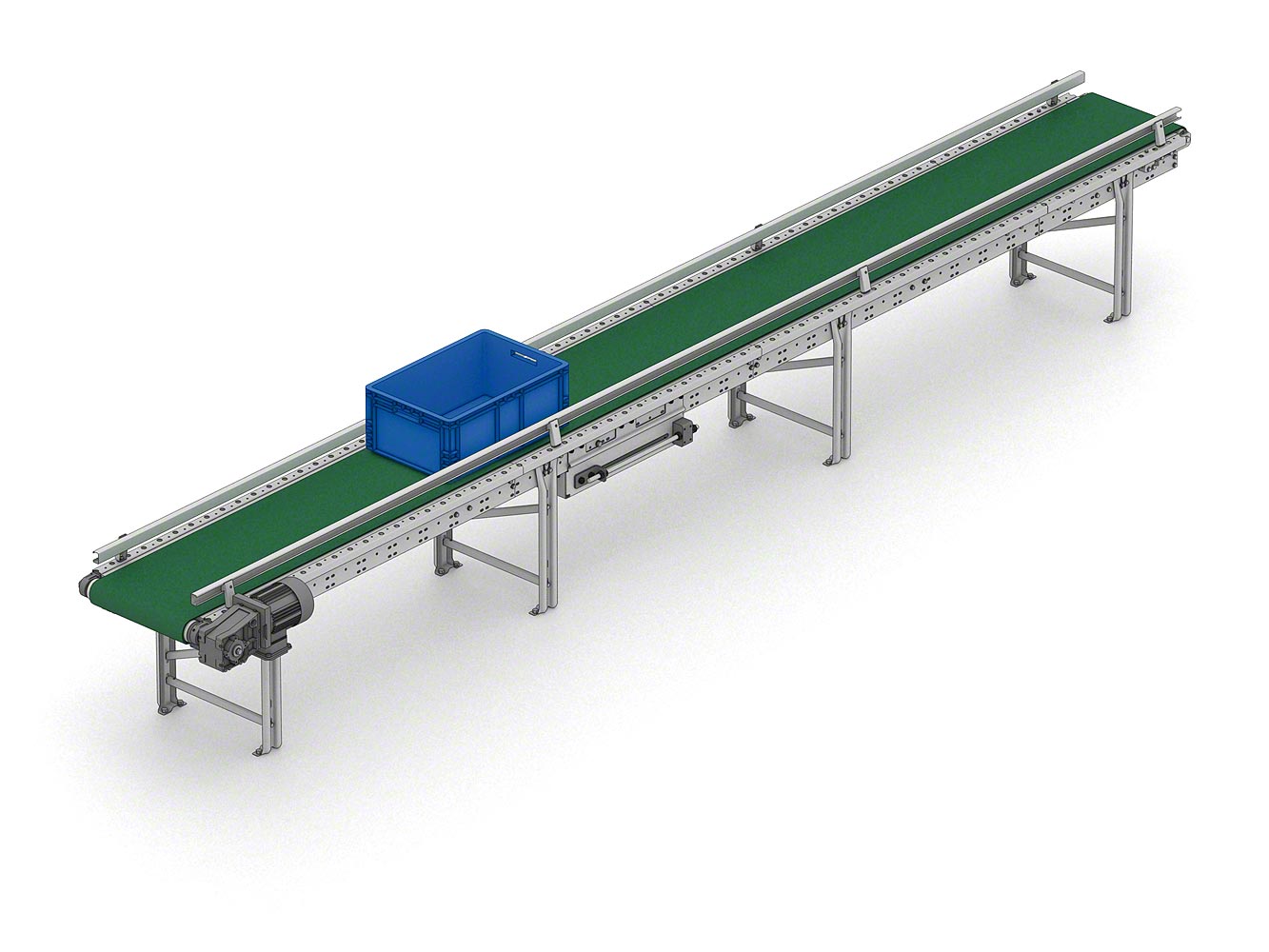 4760f743-af3f-c70d-32cd-d40e0513d4ba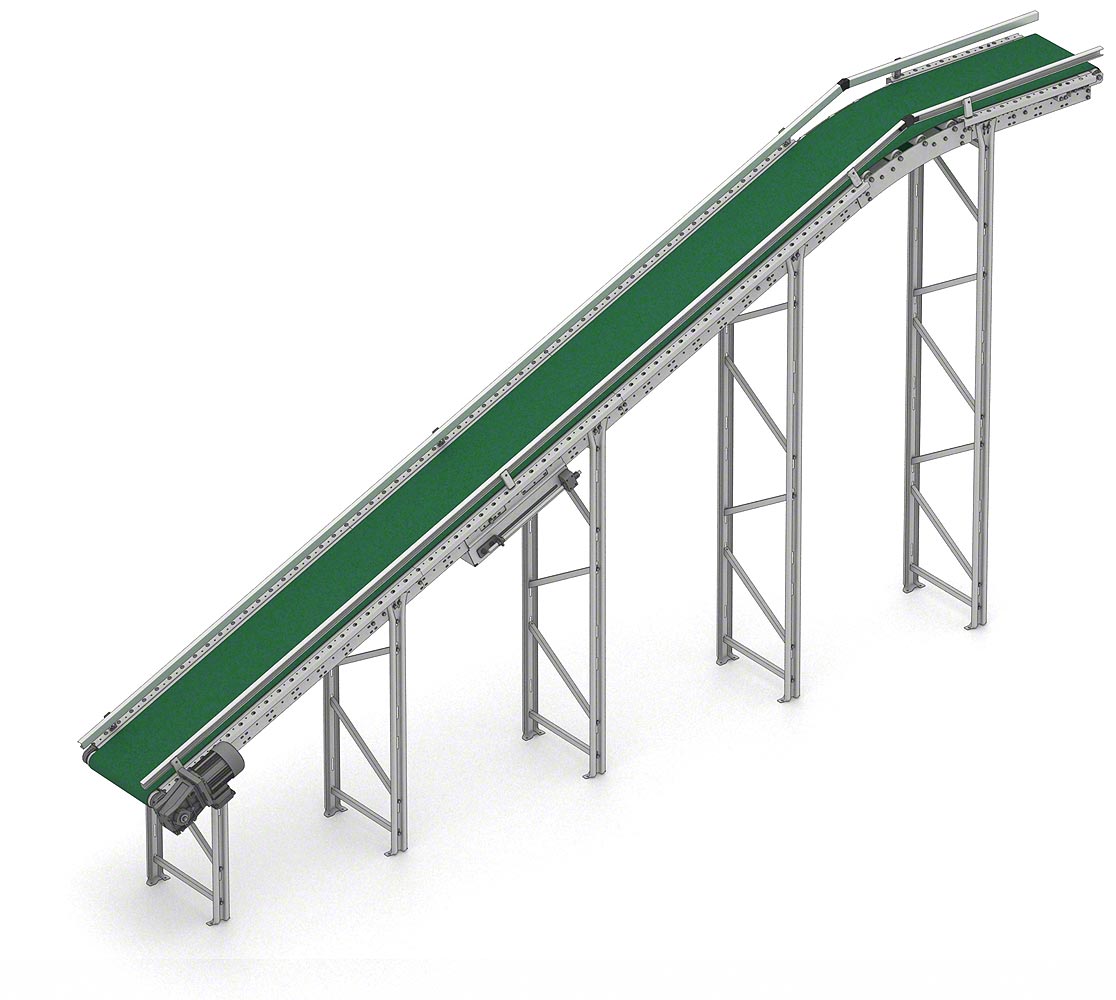 ffd47a45-4adf-ffc5-6b8f-9523921e24c2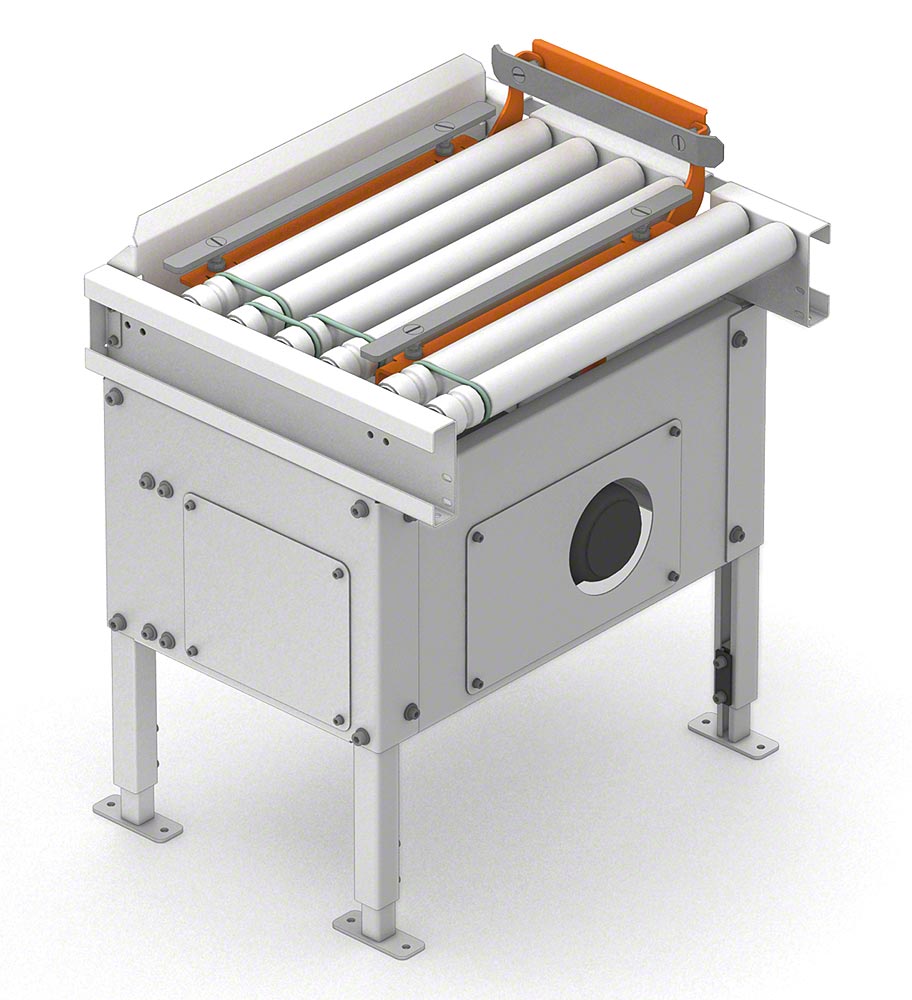 3b977f2d-d35d-5272-93ca-7ed00955d856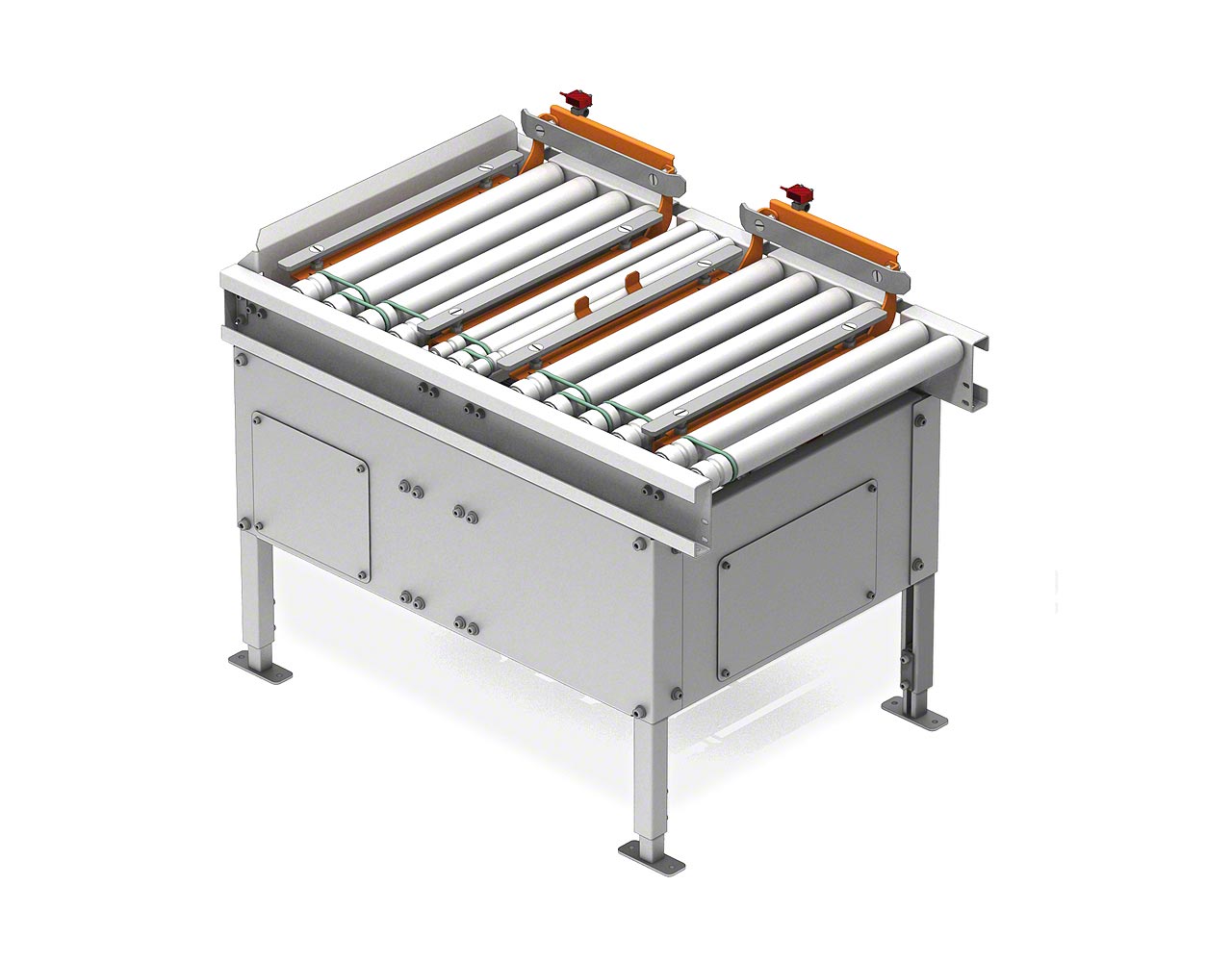 cf75b3c3-3eca-8d3a-4d3e-5c80d10cfcec
The distances within an installation can be covered by different transport devices, which are commonly combined with demanding requirements in terms of functionality and frequency of each and every component of the system.
The use of driving mechanism and presence-detection systems enabled by mechanical or optical detection devices allows the boxes to be moved under controlled conditions to the desired positions.
Advantages:
Mecalux offers a conveyor system which is scalable to the needs of its users and adjustable for growth:
The robust system is designed to withstand daily work at a high performance level.
The system features all the ergonomic guidelines, facilitating interactions of the machine with the operator.
Low maintenance and easy order fulfilment.
Low operational costs.