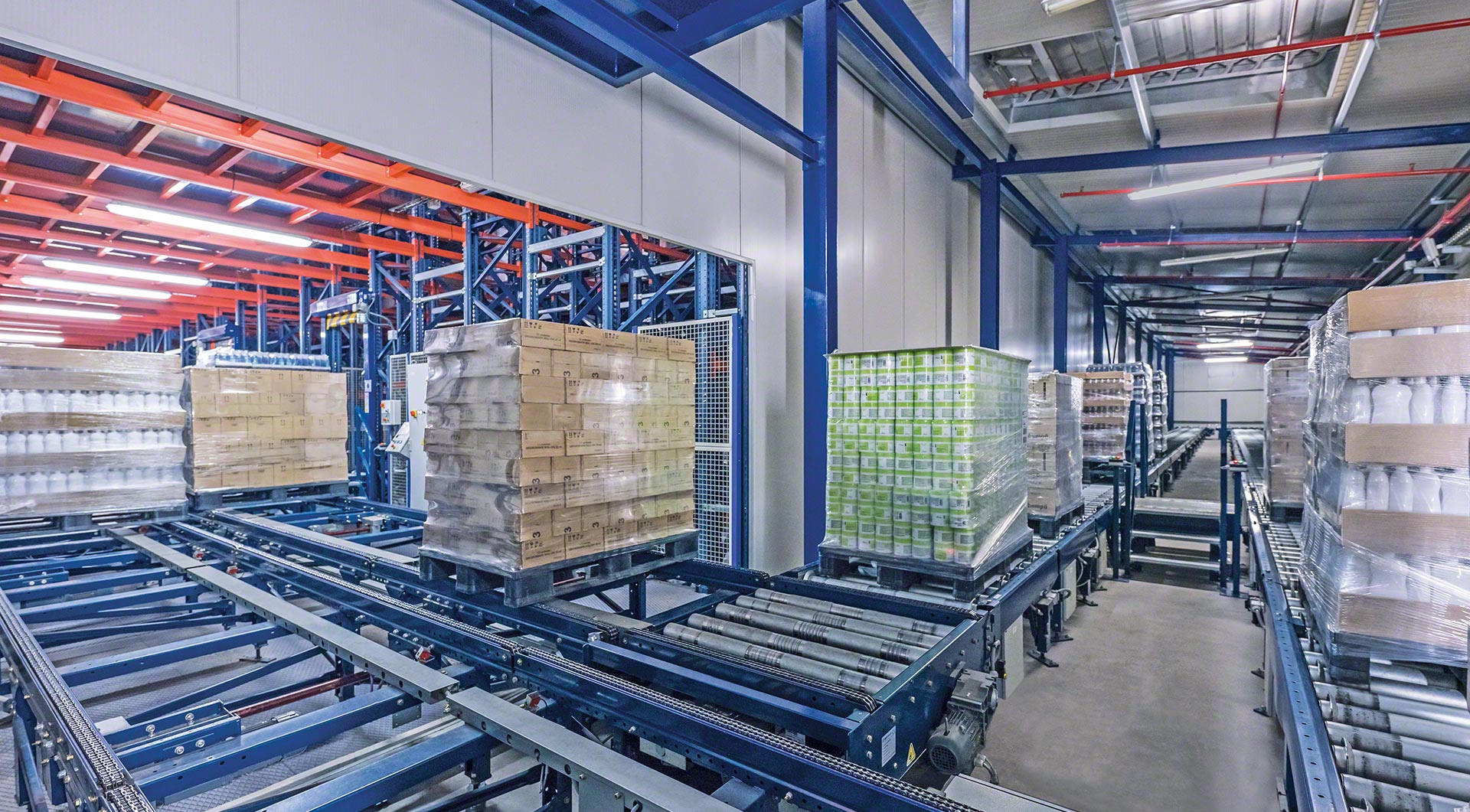 Pallet Conveyor Systems
Fully automated product manipulation. High performance. Wide range of elements and applications.
Standardized and low cost conveyors make them accessible for any warehouse or factory where there is a need to join different work stations.
Request information and/or a quote
Set of elements designed for transporting, accumulating and/or distributing goods to specific positions required by the logistics operations. This conveyor system represents an ideal combination between the efficiency of the stacker cranes and the entry, dispatch and handling processes of the load units.
Advantages:
Wide range of devices for conveying load units.
Standardization of measurements and components, as far as possible, with the aim of facilitating production, assembly and the future start-up of facilities.
Reduction in delivery times and installation costs.