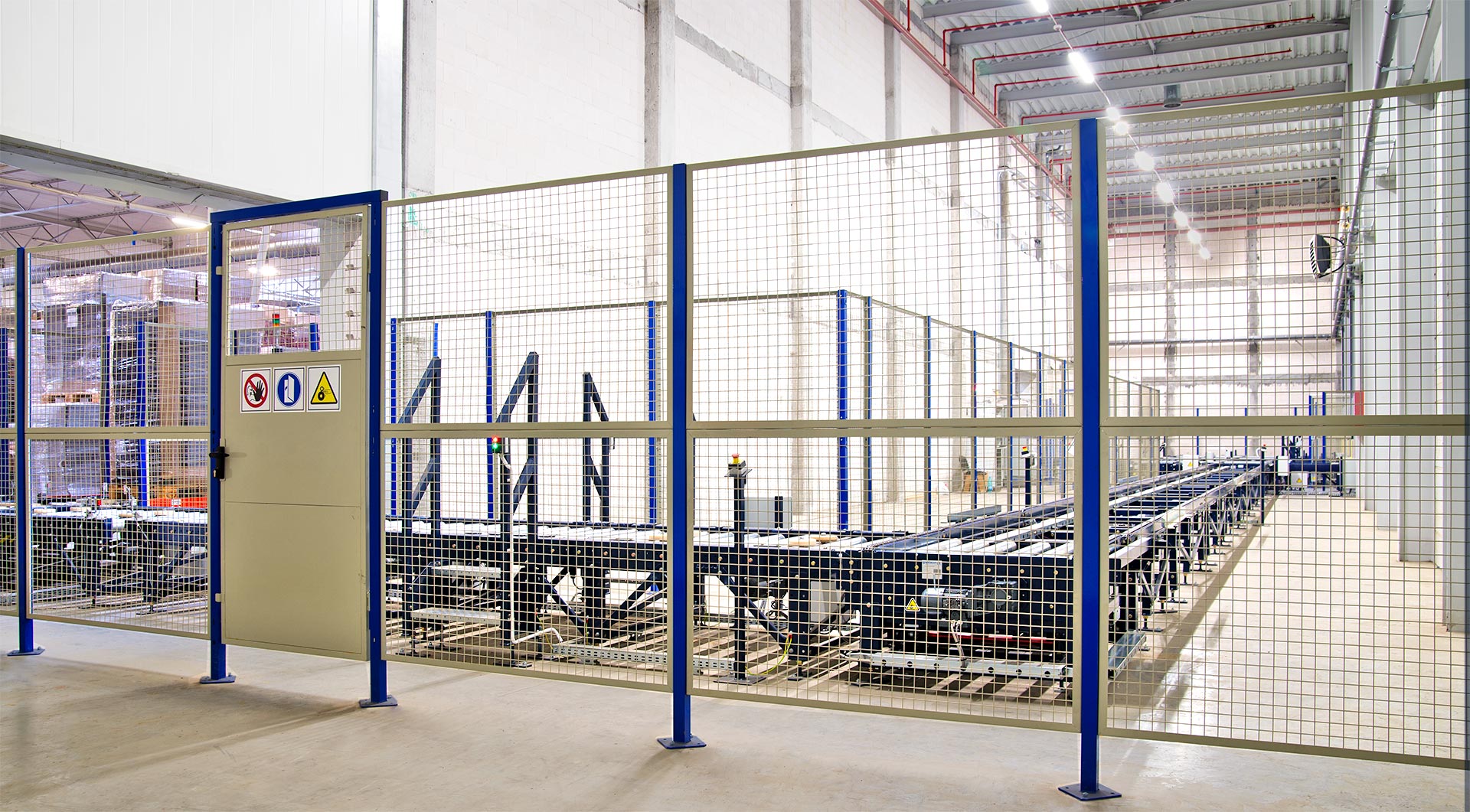 Wire Mesh Partitions & Cages
Easy and quick assembly. Easy to extend and modify. Designed complying to European occupational safety regulations.
Fully adaptable: panels of different lengths, tow different heights for pillars, double doors, simple or sliding, opaque or mesh areas, irregular lock shapes, etc.
Request information and/or a quote
Wire Mesh Partitions create a protected space in the work area with automatic installations and manufacturing robots. Cages also keep the area free of possible materials shed by the action of machines.
There are numerous possible combinations to enclose different areas: panels in four different lengths, two pillar heights, double or single access gates, sliding doors, opaque zones, mesh zones, irregular-shaped perimeters, mobile features, etc.
The design and installation meet all the safety requirements of the Standards for the Design of Perimeter Protection for Safety in Machines.
Advantages
Modular system, adjustable to each area.
Easy and quick assembly.
Finished in epoxy polyester powder paint.
Interchangeable mesh or opaque panels.
Simple to extend and adjust.