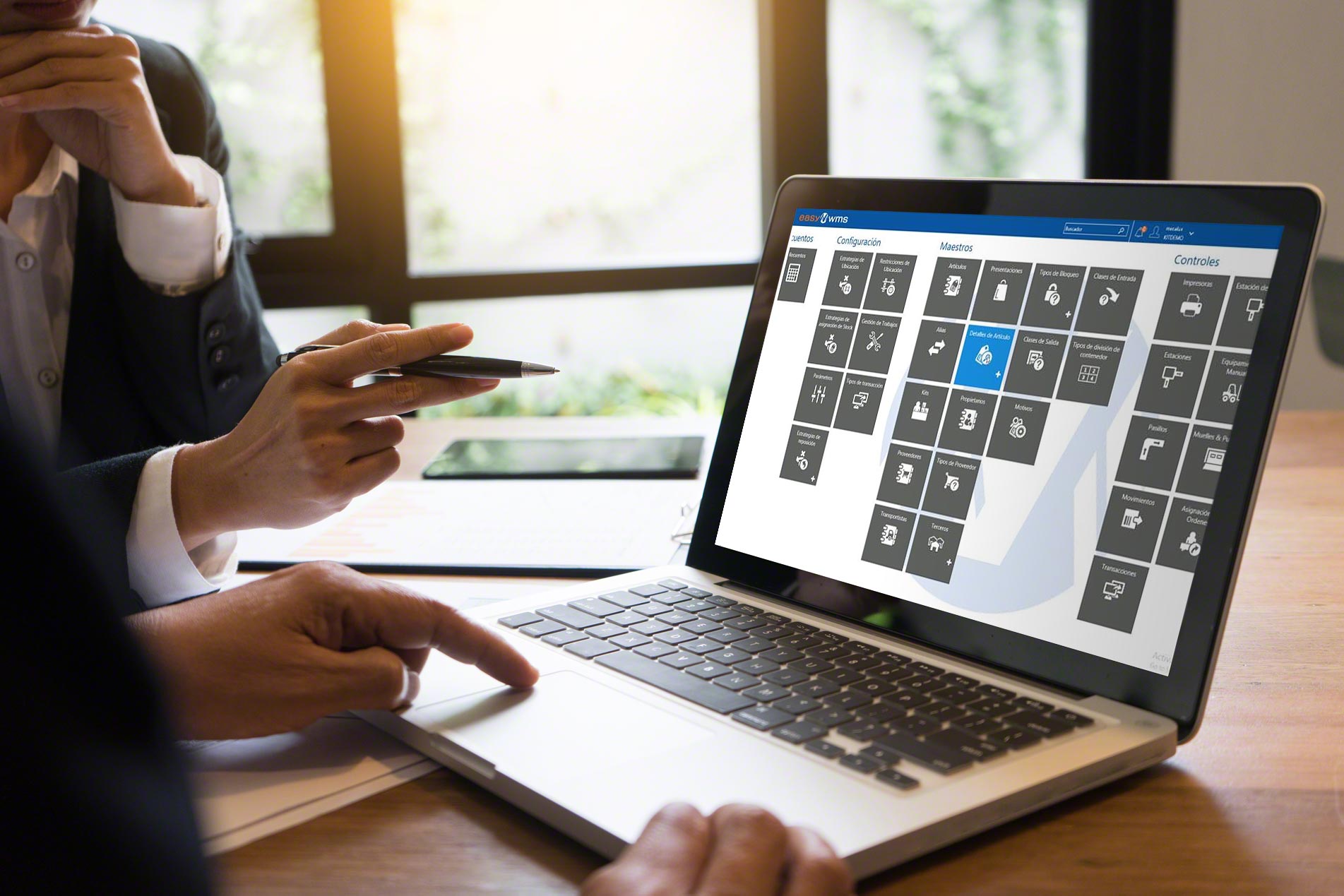 Easy Solutions
More than 200 highly qualified engineers work exclusively on software solution development.
Ask our experts
EASY SOLUTIONS
Concrete solutions to solve specific needs. Mecalux designs adaptable products that are a perfect fit for your business. Our solutions include:
Our solutions are designed to streamline a company's core logistics operations, optimising the physical and document management of product flows, from when an item reaches your warehouse till you ship it out. And everything is tracked, we guarantee.
All these software solutions have a highly intuitive, easy to use interface that allows direct access to information, featuring systematic on-screen displays and carefully designed graphics.
We offer the best WMS on the market through our collaboration with top suppliers.