30 Nov 2021
Logistics company Mecalux announced it will be one of the key suppliers for Wallbox N.V. (NYSE:WBX), a leading provider of electric vehicle (EV) charging and energy management solutions worldwide, during development of its new factory in Barcelona's Zona Franca.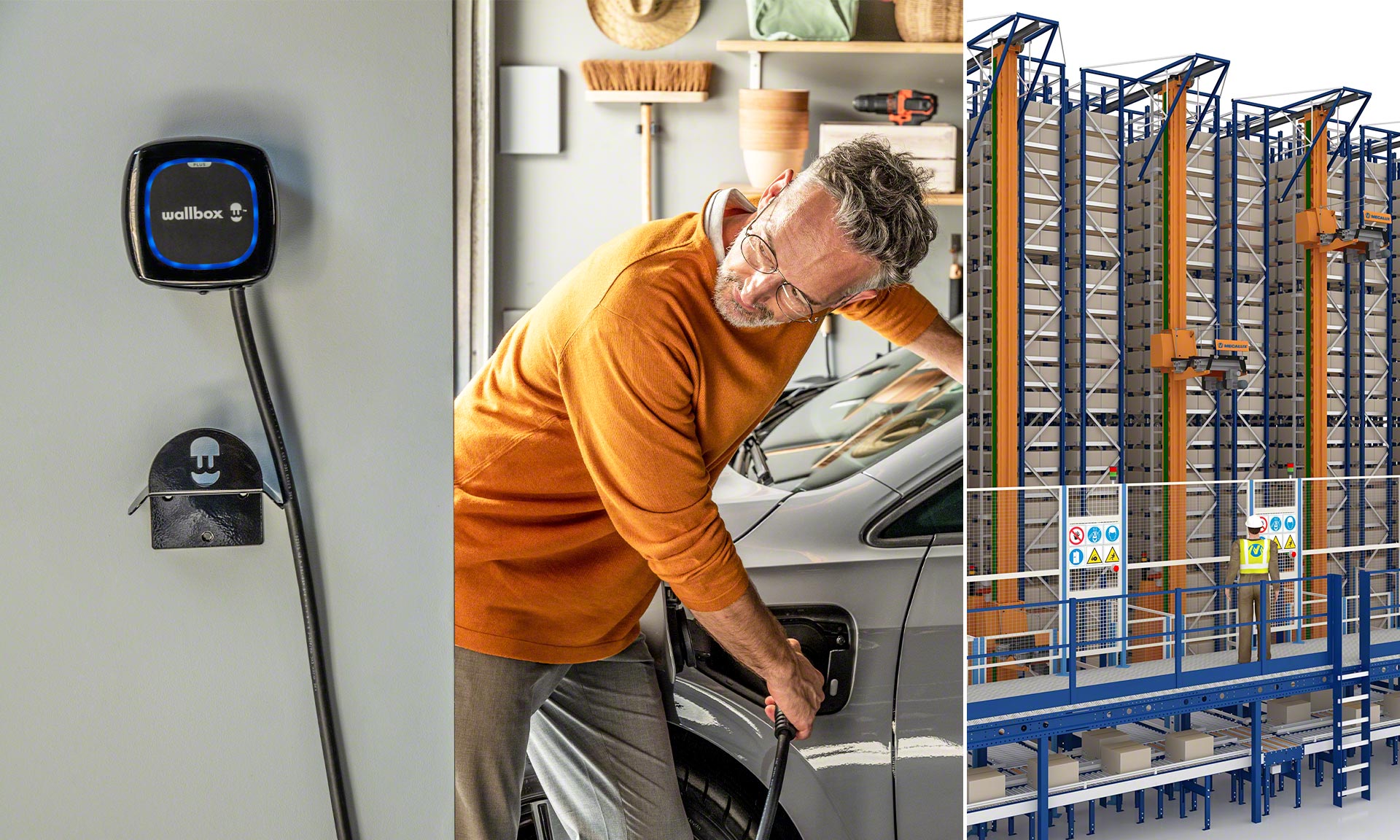 Mecalux will supply pallet racking and automated warehouse for boxes, as well as the Easy WMS warehouse management software in SaaS format, which will allow precise control and full traceability of stock for both automated and manual warehousing systems.
The racks will be 9 m high and will provide a total storage capacity of around 3,600 pallets with raw material and finished product. The particularity of this system is its versatility and strength, being an optimal solution in facilities where it is necessary to store palletised products with a wide variety of SKUs.
A large, automated warehouse for boxes will also be installed, formed by five aisles measuring 55 m long and 10 m high. In just 770 m², 43,700 boxes can be stored. In addition to optimising space, the main advantage of this warehouse will be its agility and safety in storage and order preparation tasks.
Using the Easy WMS warehouse management software, Wallbox gains efficiency in the management of all its logistics operations, from the receipt to the dispatch of products. This software also enables real-time control and absolute traceability of the stock. In addition, the Multi Carrier Shipping Software module optimises dispatch processes and direct communication between the warehouse and the different transport agencies.
Mecalux's storage systems and management software will help us achieve the flexibility we want and increase our logistics capacity, two essential elements for us to consolidate our leadership in the electric vehicle charging market.
A business with a bright future
Wallbox is a global technology company, dedicated to changing the way the world uses energy. Wallbox creates advanced electric vehicle charging and energy management systems that redefine users' relationship to the grid. Wallbox goes beyond electric vehicle charging to give users the power to control their consumption, save money and live more sustainably. Wallbox offers a complete portfolio of charging and energy management solutions for residential and semi-public use in more than 80 countries. Founded in 2015 and headquartered in Barcelona, the company now employs over 700 people in its offices in Europe, Asia and the Americas. For additional information, please visit www.wallbox.com.