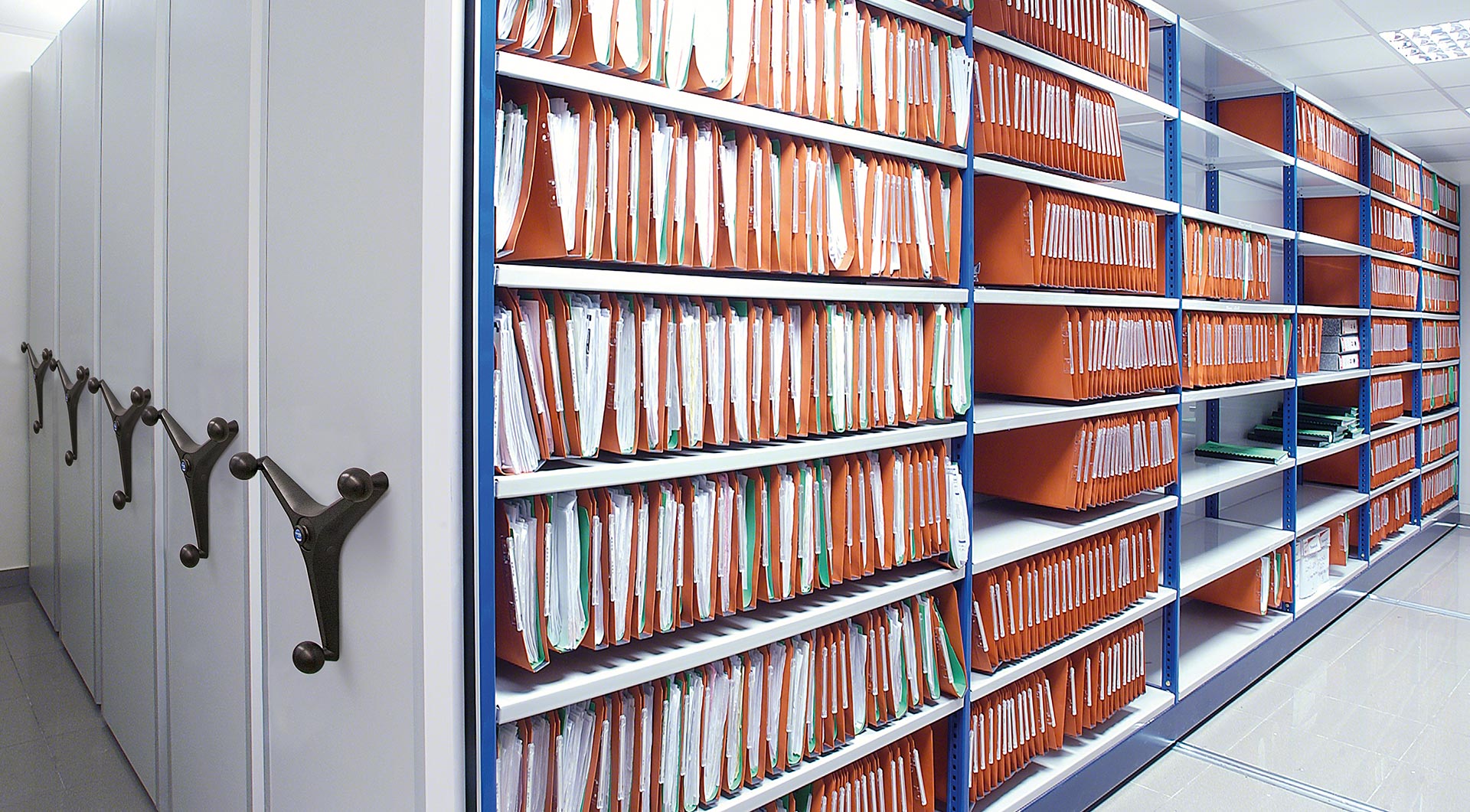 Movibloc mobile shelving
Doubling the storage capacity saving space. Total safety for filed material. Adequate to file books and documents.
Compact warehousing and archiving system designed to achieve optimum distribution and perfect order.
Request information and/or a quote
It is a set of shelving units mounted upon mobile bases which move along rails. Thereby guaranteeing optimal order and distribution of the archive and warehouse, as well as a better use of space.
The sliding door mechanism can be: manual, automatic or manual-mechanical.
Advantages
Great use of space as it is a compact storage system.
Can be adapted to any available space.
Total safety of filed materials.
Ideal for the storage of all types of books and document.
When the shelves reach a high height, ways fitted half-way up enabling the upper levels to be accessed can be installed.