27 Oct 2021
Food company Haricaman is starting up a new 1,500 m² warehouse in Toledo, Spain, which will enable it to cope with the rise in production it has experienced in recent years. This facility will house finished goods (mostly breakfast cereals) subsequently sent to large distribution companies. Mecalux will instal the semi-automated Pallet Shuttle system and the Easy WMS warehouse management system to control product traceability in real time.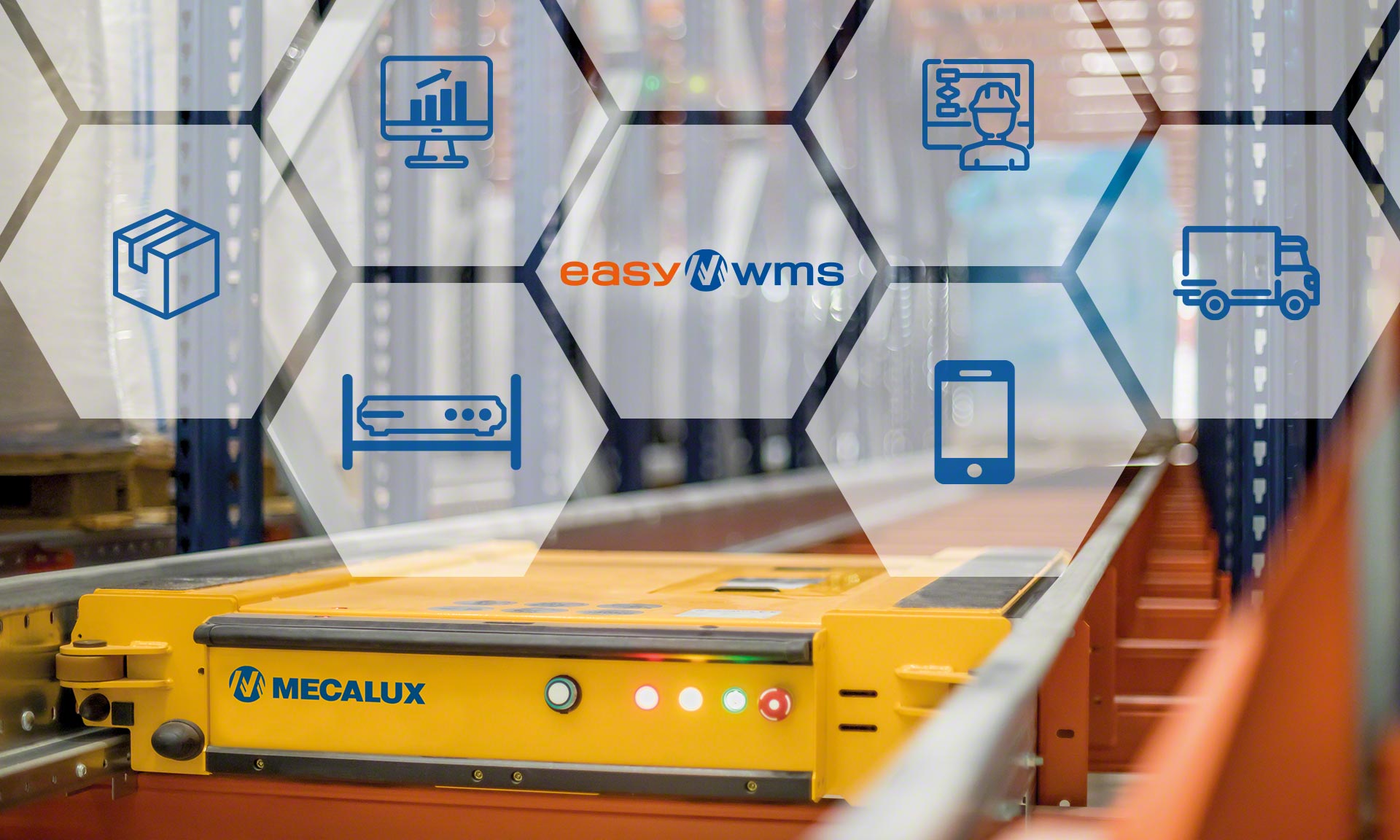 The Pallet Shuttle is a compact storage system that makes the most of the available surface area to accommodate the largest number of goods. Haricaman has chosen this solution because it features a motorised shuttle that inserts and removes products from their locations with full autonomy. This way, the company can streamline its goods receipt and dispatch processes.
The installation of Easy WMS will modernise Haricaman's entire supply chain. Although the company currently controls its products manually with the help of the SAP ERP (enterprise resource planning) system, the risk of error is high. With Easy WMS, the business will have complete traceability. That is, it will monitor products with the utmost accuracy to ensure their proper compliance with all processes and controls.
Easy WMS will also have a specific module to control the Pallet Shuttle. Operators will use a tablet that interacts with all shuttles in the warehouse. The tablet will enable the operators to carry out a number of functions. For example, they will be able to select the quantity of pallets they need to extract and even take inventory.
Natural, additive-free products
Haricaman is a family-run business that has been innovating constantly since it started in 1991. The company has gone from selling flour for bakeries to specialising in the manufacture and packaging of flour, breadcrumbs and cereals. Additionally, since 2017, it has produced and packaged gluten-free products with the help of the most advanced European technology. It does all of this in keeping with the strictest food safety standards to ensure that its goods are safe for human health.